This morning I am quilting on a little pink nine patch
doll quilt that has been neglected for a couple of years.
I would like to finish it before I start more new projects.

I quilted little pumpkin seed shapes in the centers
of the connector blocks.
All that is left now is to quilt the border and add the binding.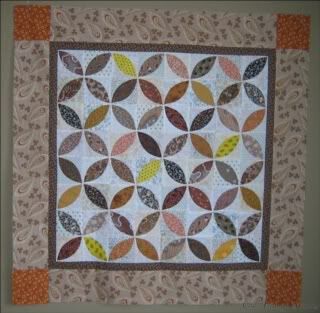 Oh, let me show you the finished orange peel top.
It took me a long time to decide on the fabrics for the borders,
but I finally did and am happy with it.
But now back to the nine patch. I've just got to finish some of my old projects!
Bobbie