I saw a really old doll quilt on ebay recently that I tried to replicate.
You can find the quilt at GB-Best Antique Quilts.
This is my version.
I really like how the center turned out.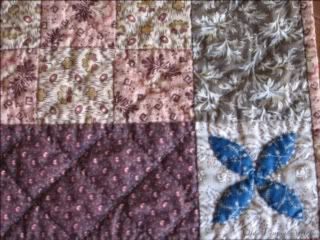 The quilt needed a little more, so I stitched on some little pumpkin seeds in the corner blocks. I have had that blue fabric for ages, since way back in the 90's when they started making reproductions.
Bobbie