I have been hand piecing little bow tie blocks for the last couple of days.
They are easy to do while watching a movie in the evening.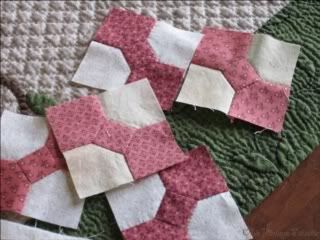 I put together a little quilt with just 6 of the blocks.
The little blocks are 3 inches stitched and finish at 2.5 inches.
Bobbie